Biopolymers 2011

IntertechPira's 6th annual Biopolymers Symposium 2011
Date:
-
Location:
Denver,

United States of America

,


The Brown Palace Hotel Denver, CO, USA
Organizer

IntertechPira

Phone:

+1 202 309 7296

www:

e-mail:

john.buss@pira-international.com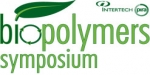 You are invited to the Biopolymers Symposium 2011, the most comprehensive U.S. bioplastics conference covering technologies & trends, developments in semi-durable, durable and consumer product applications, new guidelines and end of life strategies.
The 2011 program will provide a comprehensive overview of the biopolymers industry including updates on where the industry is currently at, global trends, opportunities and challenges and presenting new case studies of biopolymers for packaging and consumer applications. Members of the 2011 advisory board and conference chairs confirmed so far include Dr. Ramani Narayan, Michigan State University; Dr. Paul Fowler, University of Wisconsin at Stevens Point; Steve Davies, NatureWorks; Marco Versari, Novamont; Melissa Hockstad, The Bioplastics Council, a special interest group of SPI: the Plastics Industry Trade Association; Ron Buckhalt, USDA; and Brenda Platt, Institute for Local Self-Reliance.
Biopolymers 2011 will feature approximately 40 expert presentations assessing market trends, technical development and application related advances through presentations, question-and-answer sessions and panel discussions. Throughout the conference, there will be a number of hosted luncheons, breaks and receptions, which will be held in and around the exhibit area located outside the main conference room. Sponsorship and exhibition opportunities are available.
Biopolymers Symposium 2011