Advanced Materials Meeting - Innomat Bari

International Business Convention for Innovative Materials
Organizer

General Organization Innomat Meetings Bari, 35/37 rue des Abondances, 92513 Boulogne Billancourt Cedex, France

Phone:

+33 1 41 86 41 18

Fax:

+33 1 46 03 86 26

www:

e-mail:

innomat@advbe.com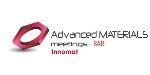 As the first Business Convention with prearranged meetings in Italy in this specific field, Innomat is a great opportunity for leaders and professionals to meet new potential partners and explore all possibilities of different kinds of innovative materials. As this industry is growing significantly, companies have to be prepared to face this demand having a deep knowledge of these materials in both nature and applications.
In Apulia, the field of advanced materials has assumed an increasingly strategic role, both in research and manufacturing, especially due to the far reaching, heterogeneity and transverse nature of all related applications that actively involve diverse business sectors, including aerospace, automotive, shipbuilding and energy. The fact that numerous large companies have chosen to invest in Apulia bears strong witness to the Region's capacity to be highly competitive and attractive for inward investments, thanks to the continuous growth of poles of excellence in various business sectors and to the Government support. The presence of a strong research network including the local universities (University of Bari, Polytechnic of Bari, University of Salento, University of Foggia), research centers and laboratories, technology clusters (in particular DHITECH, DITNE, DTA and MEDIS), publicprivate consortium for research, innovative enterprises and numerous spin-offs from universities located in Apulia, supports the development of well-structured innovation activities across the board, involving the development of advanced materials and related process technologies.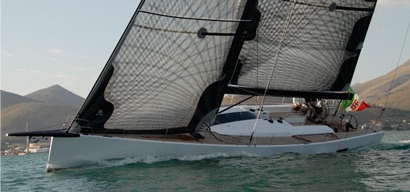 Some of the main areas of research are related to polymer matrix composites, nano composites and hybrid multifunctional materials, technologies for the recycling of materials, methods of physical/mechanical characterization of materials and components, surface treatments and surface modification of materials via cold plasma, ecoinnovative textiles, multifunctional composites.