Cereplast Inc Chief Executive Frederic Scheer is betting that plant material such as corn starch and tapioca will one day eclipse petroleum to become the main material for shopping bags, toys and thousands of other items made of plastic.
He's so bullish that he expects Cereplast's annual revenue to jump to $100 million in 2012 from a forecast $8 million last year.
"Bioplastics are part of the chemical industry, and they will become mainstream plastic," Scheer told Reuters. "For a long time Wall Street was saying 'Green means red, stay away.' But now it's happening. We can grow." Cereplast sells compostable resin used to make plastic for food packaging and other disposable products. Cereplast's hybrid resins can also be combined with traditional petroleum-based resin for harder plastics.
The compostable resins cost about 25 percent to 100 percent more than traditional oil resins. The hybrid resins are priced within 5 percent of the cost of oil resins, Cereplast said. The bioplastics market is worth about $10 billion, and Cereplast is also experimenting with algae technology.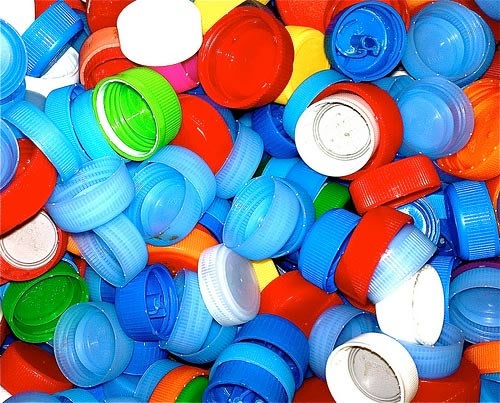 While some on Wall Street think Scheer's revenue goal is a stretch, analysts are generally intrigued by Cereplast's chemistry and the potential to revamp the stagnant plastics industry.
"Cereplast occupies an attractive part in the chemical value chain," said JinMing Liu, an analyst with Ardour Capital Investments, which has done investment banking work for the company. "It is quite a few years ahead of its competition in terms of market development." Liu has a "buy" rating on shares of Cereplast with a $6 price target. The stock closed Wednesday at $3.70, up 5.7 percent on the day in a broadly higher market.
Top investors in the nine-year old company include UBS and Credit Suisse. The company's head count has been increasing slowly, and it now has about 50 employees. Earlier this year, Cereplast began trading on the Nasdaq Stock Exchange, opened a large-scale manufacturing plant in Indiana near cheap supplies of biomass scraps, and began selling in Europe. Customers include yogurt maker Danone's, Solo Cup Co and Georgia-Pacific's Dixie cup brand.
Since the Nasdaq debut in April, shares are down about 30 percent to a market value of about $47.7 million, tiny for the chemical industry. Cereplast also recently posted a third-quarter loss of $2.3 million. Neither are good signs for a company looking to attract investors and customers. But the loss was fueled in part by increased spending that should pay off in future quarters, both Liu and Scheer said. The stock is also up 22 percent in the past month due in part to recent statements by Scheer that Cereplast will post a profit in the second half of 2011.
Cereplast's Indiana facility is only operating at 25 percent capacity, Scheer said. But he expects it to be operating at full capacity, 24 hours a day, seven days a week, sometime in 2011. Cereplast's "approach using low-coast, native starch is their strong fundamental and their technological advantage," Ardour's Liu said.
Another appeal of the technology is that it can produce plastic resin using 50 percent less energy than oil and therefore less risk of worker accidents. While Cereplast has hopes for its U.S. business, European government policies are fueling such rapid growth that Scheer said he expects 70 percent of total 2011 sales to come from abroad.
Italy, for instance, has outlawed the use of polyethylene shopping bags starting Jan. 1. That has created an opportunity for Cereplast's plastic resin, Scheer said. But that doesn't mean the company wants to abandon the United States.
"Call it hokey, but I'm an American," said Scheer, who was born in Paris, but now lives near the company's headquarters in El Segundo, California. "I want to develop U.S. jobs." While larger chemical companies like Dow Chemical and DuPont are experimenting with bioplastics, Scheer expects that at some point Cereplast could be sold.
"If large chemical companies are going to stay in the business, they're going to have to invest in different feedstocks," Scheer said. "I really believe that we'll grow like the software industry, where large companies are basically buying smaller businesses." Ardour's Liu did not rule out a buyout, but cautioned that the U.S. bioplastics market needs more time to mature.