Plastics Industry Show 2008
Organizer

Off.219, 3, Profsoyuznaya Str., 117036, Moscow, Russia, P&I JSC MAXIMA.

Phone:

007 (495) 124 61 63

Fax:

007 (495) 124 70 60

e-mail:

larionova@maxima-expo.ru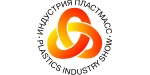 PLASTICS INDUSTRY SHOW is now running successfully in its 9th year. This is the innovative platform for the plastic industry with 7691 registrated visitors in 2007 and the major plastic event in Russia. All the sectors of plastic market from its production to its recycling are presented at this fair. PLASTICS INDUSTRY SHOW is visited exclusively by plastics industry professionals from Russia, CIS countries and abroad. On November 2007 the exhibition gathered 226 exhibitors including 131 Russian (58% of the total) and 95 foreign companies (42%) from 13 countries: Belgium, China, Germany, Great Britain, Italy, Japan, Korea, Republic of Belarus, Russia, Taiwan, Thailand, Turkey, the Ukraine, USA.

Thematic sectors: machinery and equipment for preprocessing, processing and postprocessing, packaging machines, recycling technologies, moulds and dies, raw and auxiliary materials, catalysts, stabilizers; modifying, foaming and filling agents for plastics manufacture, polymeric materials, ecology friendly processing technologies, auxiliaries, testing devices, services; processed products: semi-finished and finished goods; marketing research and innovations.

Within the framework of the exhibition scientific conference ?Plastic Industry: raw materials, equipment, modern technologies for production and processing ", 6th International contest ?Best industrial polymeric materials and applications ?2007?, seminars and presentations of companies are conducted for specialists.