Pipeline coating 2012

International conference on pipeline protection, coating technology, materials and markets
Date:
-
Location:
Vienna,

Austria

,


Austrian Trend Savoyen Hotel
Organizer

Applied Market Information Ltd, AMI House, 45-47 Stokes Croft, Bristol, BS1 3QP, UK

Phone:

+44 117 924 9442

Fax:

+44 (0) 117 311 1534

www:

e-mail:

sp@amiplastics.com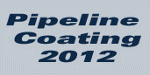 Pipeline Coating 2012 offers an opportunity to hear about the latest developments in pipeline protection, focussing on coating markets and technology worldwide. The demands on pipes are high and maintenance costs can be reduced by selecting the optimum materials, be that impact protection and insulation for submarine pipes, or acid resistance in acrid soils. This is a venue to debate the durability and performance of coated pipes. It brings together the world's leading pipe coaters.

For this year's programme keynote speakers include Gazprom VNIIGAZ, Statoil, Petronas, Total, Gasunie, Welspun, NV Nederlandse Gasunie and many more.

The table-top exhibition which runs alongside the conference provides companies with an excellent opportunity to present novel products and services to a relevant industry audience.