PaintExpo 2008

International Trade Fair for Industrial Coating Technology
Organizer

FairFair GmbH, Lerchenstrasse 59, D-72622 Nürtingen

Phone:

+49 (0)7022 951271

Fax:

+49 (0)7022 951270

www:

e-mail:

info@paintexpo.de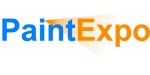 PaintExpo - the European Platform for Industrial Coating Technology:

PaintExpo is Europe's number one trade fair for suppliers and users of industrial coating technology. There is no other European trade fair attended by so many top decision makers from companies who use coating processes. User find the best variety of goods within the industrial coating industry.

As a result, organizer Jurgen Haussmann expects the number of exhibitors strictly from the field of industrial coating technology to exceed the figure of 285 achieved for the last event at the upcoming PaintExpo which will take place in Karlsruhe from the 13th through the 16th of April, 2010. More than 50% of the exhibitors from 2008 have already confirmed their participation at PaintExpo 2010.