EKOTECH 2010

Fair of Ecology, Municipal Waste Services, Recyclable Materials, Waste Management and Recycling EKOTECH
Organizer

Targi Kielce, Zakładowa 1, 25-672 Kielce, Polska

Phone:

+48 41 3651219

Fax:

+48 41 3651315

www:

e-mail:

ekotech@targikielce.pl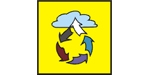 The 11th edition of The Fair of Ecology, Municipal Waste Services, Recyclable Materials, Waste Management and Recycling EKOTECH will be held at Kielce Trade Fairs on 3-5 March 2010.

The fair will feature products and services exhibited by companies specializing, among other things, in the recycling, neutralizing, collection, transport, sorting, processing and storage of waste materials.

There will also be suppliers of products and services providing support for the waste management sector, e.g. sealing systems and equipment for waste storage and sorting facilities, composting systems, as well as waste containers, transport and clearance systems. The fair will host exhibitors representing the environmental protection and waste management sectors, in addition to featuring sewage and water treatment methods as well as waste utilization systems.

It will attract producers, importers, designers and researchers operating in this industry. There will also be opportunities to become acquainted with the latest methods used for the analysis of soil, ground water and biogas as well as for land reclamation.

These products and services are mainly aimed at local authorities and governments from all over Poland as well as at industrial plants which use environmentally harmful technologies. The same as during the previous edition, EKOTECH will be accompanied by seminars and conferences.