Pipes - news on Plastech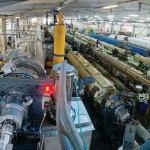 Romanian pipe manufacturer buys complete line for PO pipes up to 1.2 m in an EU sponsored project.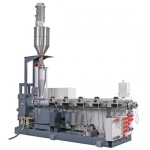 Large South Korean pipe manufacturer orders extrusion technology from battenfeld-cincinnati.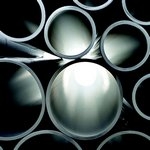 With FDC battenfeld-cincinnati demonstrates its special competence for pipe extrusion equipment at a customers' event.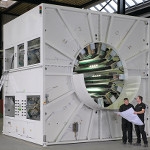 The company has installed more than 100 PO and PVC pipe extrusion lines for diameters from 800 mm upwards.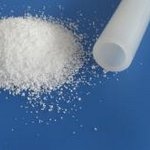 LyondellBasell announced the introduction of Lupolen 5461 B Q 471 B, a grade with higher melt flow rate that improves processing in screw extrusion.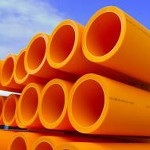 LyondellBasell introduces new Hostalen Resist grade for gas distribution piping systems.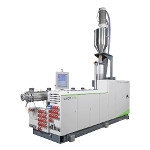 Vietnamese company Tien Phong orders another complete extrusion line from battenfeld-cincinnati.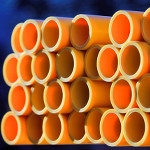 SABIC Vestolen A 6060R supports the gas distribution pipes industry to meet its challenges.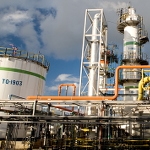 Braskem has developed a new polyethylene with applications for pipes and water mains at its Technology and Innovation Center in Triunfo.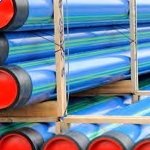 The market research institute Ceresana expects revenues generated with plastic pipes in Europe to amount to approx. €12.7 billion in 2020.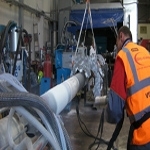 PP & PP Flame Spray Coatings Of Pipe Bends, Field Joints and for Repair Work on Pipes in Flame Spray Coatings. High performance and Veratility in a compact system.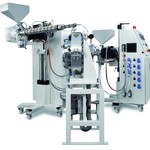 KraussMaffei Berstorff is the best equipped for the big trends in pipe extrusion for even more flexibility and maximized complexity. The company offers multifaceted systems for manufacturing multi-layered pipes with multifunctional layers.