Interesting details - news on Plastech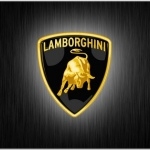 Lamborghini collaborates with the Houston Methodist Research Institute, to share knowledge in the study of carbon fibre composite materials for medical devices.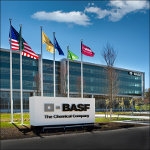 Fifty years after its founding sees BASF Polyurethanes GmbH in Lemförde continuing its success story.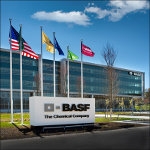 BASF is optimizing its organizational structure to better serve its customer industries and enhance its operational and technology excellence.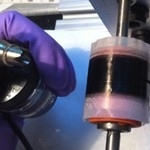 Researchers from North Carolina State University have developed new techniques for stretching carbon nanotubes (CNT) and using them to create carbon composites that can be used as stronger, lighter materials in everything from airplanes to bicycles.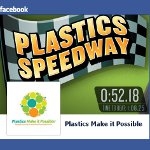 Plastics Make it Possible has launched Plastics Speedway a challenging online car racing game that highlights many of the ways plastics contribute to automobile fuel-efficiency, safety, and design.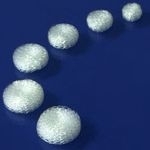 Tampere University of Technology (TUT) has been the first in the world to develop biodegradable joint implant, RegJoint.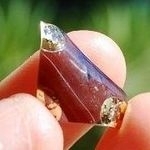 A newly discovered technique makes it possible to create a whole new array of plastics with metallic or even superconducting properties.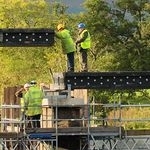 The UK's first recycled plastic bridge capable of carrying heavy goods vehicles has been completed.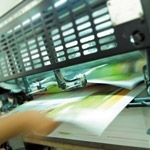 An enzyme printing process that prints the product of an enzyme-catalysed reaction, but not the enzyme molecule itself, has been designed by scientists in Australia to produce bioactive paper.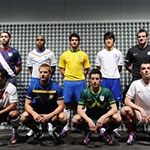 Many of the world's top footballers, will be wearing shirts made of old plastic bottles at the World Cup in South Africa.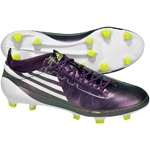 As World Cup fever begins, soccer's World Player of the Year Leo Messi, together with Spanish player David Villa, helped Adidas launch the F50 adiZero – its lightest-ever football boot, at a speed-themed event at the Circuit de Catalunya in Barcelona.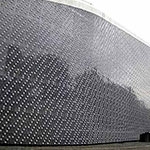 A Taiwan company has built a three-story exhibition hall using 1.5 million plastic bottles instead of bricks to raise interest in recycling, creating what the builder described as a world-first.