Food - news on Plastech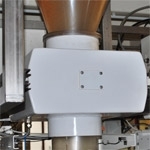 Food manufacturers can now ensure that their vertically packaged products are of the highest quality with Mettler Toledo Safeline's new ST Series metal detector.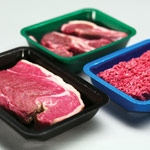 Supermarkets and industrial packers in Central and Eastern Europe could see significant reductions in costs and food waste with the launch of a new tray for meat products by Europe's leading packaging manufacturer, Linpack Packaging.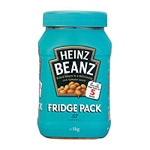 RPC Containers Corby has manufactured the convenient plastic jar that is the centrepiece of Heinz's latest revolution in the packaging of its famous Heinz Beanz.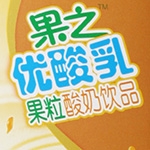 It is no longer just how a drink tastes that is important – nowadays, consumers are also increasingly interested in looking after their bodies by maintaining an optimal fluid balance.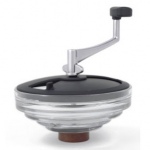 Remember the old-fashioned wooden coffee grinders? How about a modern one made of plastic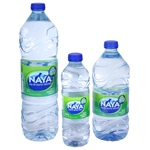 Light weighting of packaging is a core target of the industry in general, which falls in line with cost reductions, but also follows the internal sustainability guideline of many companies today - saving of non-renewable raw materials by using less packaging material and therefore support the reduction of CO2 emission (greenhouse gas effect).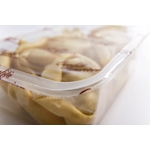 Step-change advances for the medical and pharmaceutical sectors and food packaging markets are among the cutting-edge developments shown by Borealis, a leading provider of chemical and innovative plastics solutions, at Plastpol 2010.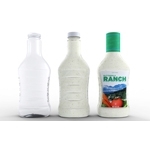 Amcor Rigid Plastics, the world's leading producer of PET packaging, has made a major advancement in weight reduction with the development of the lightest 16oz PET salad dressing bottle in North America. The 16oz Curve, a stock oblong container, weighs in at just 29.5g, almost 20% lighter than the industry standard (35.3g). It also beats out a competitive 30.4g PET bottle, which until now was the industry's lightest salad dressing container.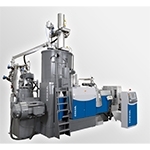 From now on food and ready-prepared meal packaging and containers can be made of up to 100% recycled PET (rPET) produced on VACUREMA recycling systems, even if temperatures rise above 120°C (250°F) during the heating process. It does not matter if the items are heated in a microwave or conventional oven.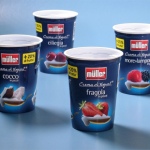 The Muller Italy dairy now employs premium packaging for its premium yogurt line "Crema di Yogurt". The new, exceptionally decorated polypropylene cup was developed by the plastic packaging specialist GIZEH and now cuts an elegant figure on the cooling shelf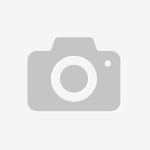 The growing market for self-service fresh meat in Eastern Europe has been reflected in increased demand for MAP meat tray solutions from RPC.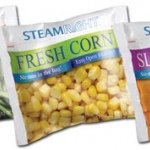 SteamRight Laser technology delivers innovation to steam-in-bag packaging.