Cooperation - news on Plastech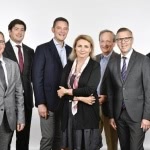 François de Bie confirmed as Chairman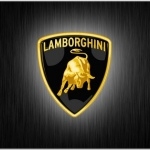 Lamborghini collaborates with the Houston Methodist Research Institute, to share knowledge in the study of carbon fibre composite materials for medical devices.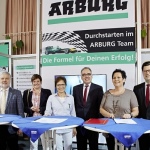 On 16 July 2015, Arburg confirmed its long-standing educational partnership with two local secondary schools.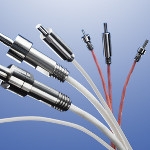 B. Braun and Priamus have jointly developed process reliable technological solutions for the injection molding technology.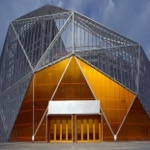 When Houston's new BBVA Compass Stadium opened this year, Houston Dynamo fans were welcomed with a brilliant display of the soccer team's distinctive orange brand featured on enclosed entrances with a vibrant shade of LEXAN THERMOCLICK sheet from SABIC's Innovative Plastics business.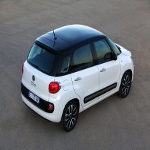 SABIC's Innovative Plastics business is marking continued progress in the adoption of its polycarbonate (PC) glazing materials for automotive window applications with Fiat's new 500L multi-purpose vehicle (MPV), which features rear fixed side windows molded from SABIC's clear LEXAN GLX resin and black CYCOLOY resin.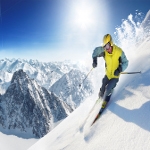 Outdoor clothing can be made waterproof and highly breathable with ultrathin membranes made from Arnitel VT from DSM. Arnitel VT is a very flexible thermoplastic elastomer that, when made into membranes just a few microns thick, is 100% waterproof but also highly breathable and comfortable. The material contains no PFCs and is 100% recyclable.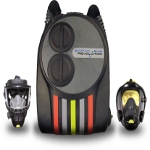 SABIC's Tough LNP FARADEX Compound Helps Biomarine Enhance Safety and Durability of its BioPak240R Revolution Rebreather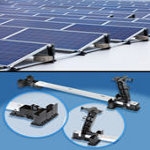 Novel photovoltaic installation system for a flat-roof mount made of BASF engineering plastic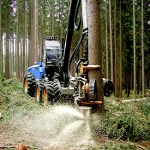 Operators of logging equipment require exceptional visibility and protection against debris or large objects that may enter their cabin and cause serious injury in forest environments, such as tree limbs and other machinery parts. So when Rottne Industry AB needed a high-performance glazing material for the windshields and windows of its harvesters and forwarders, it turned to SABIC's Innovative Plastics business for support.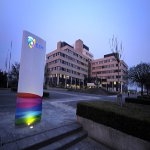 One of the world's leading suppliers of automotive micro-actuator systems for various kinds of adjustments has chosen Arnite A, a high performance compound based on polyethylene terephthalate from DSM for use in its latest generation of exterior mirror adjustment units. The material outperformed several rivals in a series of qualification tests.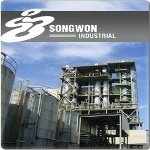 Songwon Additive Technologies AG and Polysys Industries announced that they will establish a new company Polysys Additive Technologies ME, which will build an OPS (One Pack Systems) manufacturing plant in Kizad (Khalifa Industrial City of Abu Dhabi), Abu Dhabi. This follows the announcement of the establishment of Songwon Additive Technologies AG, a Joint Venture between Songwon Industrial Group, Pan Gulf Holding Company of Saudi Arabia and Polysys Industries of Abu Dhabi, for the manufacture and sale of Songnox OPS.