Borealis, a leading provider of chemical and innovative plastics solutions has inaugurated its international Innovation Headquarters in Linz, Austria. This event is the culmination of approximately one and a half years of construction and a total investment volume of EUR 50 million.
About 350 international Borealis employees from over 30 countries, working in research and product development as well as in marketing and sales, are developing plastic materials of the future for Borealis' global customers and housed in the Innovation Headquarters. 100 new employees in research and development complement the existing approx. 1,100 employees who are currently working for Borealis in Linz.
- With a total investment of EUR 50 million in the global Innovation Headquarters we are giving momentum for the plastics location Upper Austria - says Gerhard Roiss, Deputy Chairman of the Executive Board of OMV and Chairman of the Borealis Supervisory Board.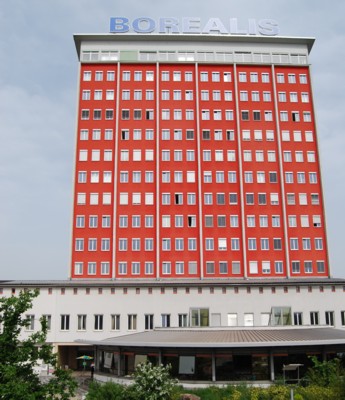 - Plastics are the material of the future, and with a global production volume of 245 million tonnes, it is a real growth sector. In Linz, we will now develop new plastic solutions for customers all over the world. By establishing the new and already well-accepted Plastics Engineering programme at Johannes Kepler University in Linz, we will be able to cover the growing demand for well-trained specialists and scientists also in the future. With this new programme, Linz will be able to position itself as an attractive location for international experts in the field of research and development.
The first construction stage with the completion of the application hall was finalised this summer. The five-story building accommodates state-of-theart equipment for processing plastics in applications such as pipe, film and injection moulding, as well as the relevant analysis and laboratory equipment.
A new high-tech polymerisation laboratory has been built adjacent to the application hall. This is being used to produce batch samples of new grades that are specifically tailored to the customer's needs. With this proximity, samples can be tested and analysed in the adjoining labs before being produced on a larger scale in pilot or production plants.
Borealis' mission of Value Creation through Innovation was the key idea during the entire construction process of the Innovation Headquarters. The new office building meets the latest architectural standards: open-space offices and well appointed communication centres support the exchange amongst employees, as well as with management and customers.