McCormick Distilling Co., Weston, MO, commercializes the first PET liquor bottle with a built-in handle. The 1.75-L polyethylene terephthalate (PET) bottle for the company`s popular vodka brand is being supplied by Amcor PET Packaging.
Up until now, no one had been able to successfully create a commercial, handled PET liquor bottle due to the difficulty of blowmolding around a grip. This industry "first" is a result of a two-year cooperative venture between McCormick and Amcor.
- McCormick is the number two domestic vodka brand. With a lot of competition in the value-priced category, we were looking for a way to differentiate ourselves - says Jim Zargo, president and chief operating officer, McCormick.
McCormick brought its vision to Amcor two years ago and challenged its engineering team to come up with a commercial solution. The project would end up pushing both container and equipment engineering to new limits.
- We knew that you can`t blow a PET handle, so we worked with Amcor to figure out how to do it. We even looked at a clip-on version, but found out pretty quickly that it wouldn`t support the 1.75-L volume - Zargo says.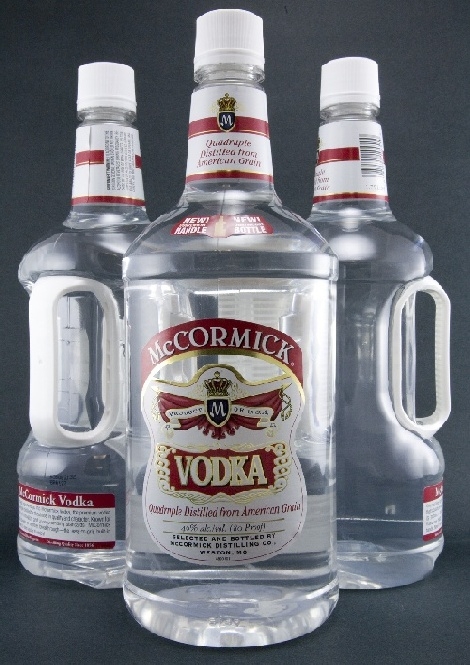 - This is an extremely difficult process to execute. One of the trickiest elements is to make sure that the grip is perfectly placed inside the mold. If that is not done correctly or if the material isn`t heated just right, you either won`t ?capture` the grip or you will puncture the material - explains Jonathan Jarman, project engineer, Amcor. - The other major issue is that there wasn`t a machine with a proven track record for this type of application.
Since there were no commercially available units, a proprietary "reheat, blow" machine was purpose-built for the project. (The bottle is produced at Amcor`s state-of-the art, Nicholasville, KY plant. The facility is known as the "center of excellence" for liquor production.).
With all of those variables in the mix, the bottle design itself also needed to make accommodations for the volume displaced by the grip.
- McCormick wanted us to emulate the look of their former 1.75-L bottle, but we needed to modify that a little to still get the right volume. The solution was to move the shoulder up and reduce the neck height - Jarman says.