Date:
Location:
Kiev,

Ukraine

,


IEC - International Exhibition Center 15 Brovarsky Ave 02660 Kiev, Ukraine
Organizer

International Exhibition Centre Inc. 15, Brovarsky Ave. 02660 Kiev, Ukraine

Phone:

+(38-044) 201-1165

Fax:

+(38-044) 201-1165

www:

e-mail:

lilia@iec-expo.com.ua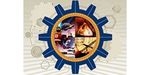 Ukrplast tech is a part of the Industrial Forum, that is annually held according to the Decree of Cabinet of Ministers of Ukraine, which is the highest level of recognition from the state. Since 2005 the Forum is included into the list of fairs approved by International Fair Association (UFI). Ukrplast tech is one of them.

The Forum is organized by: State Agency for the Administration of State Corporate Rights and Property, Ukrainian National Company "Ukrverstatoinstrument", "International Exhibition Centre" LTD.

Total space of International Industrial Forum — 2011 made up 17 000 square meters (2 pavilions of IEC). Among participants of specialized exhibitions were 494 companies from 32 world countries. The number of visitors made up 10 607 people. Within Forum national expositions from 5 countries were presented: Republic of Belarus, Russian Federation, Slovak Republic, Turkey and Czech Republic.