TOP GUM

Fair of Rubber Industry
Organizer

ul. Zakładowa 1, 25-672 Kielce

Phone:

+48 41 365 12 96

Fax:

+48 41 365 12 96

e-mail:

topgum@targikielce.pl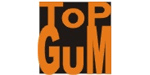 The first exhibition dedicated to the rubber industry held in Kielce attracted almost 60 exhibitors. Among them were the most important representatives of this industry, which doubtlessly testifies to the debut of this new event organized by the Kielce trade fair centre being a major success.

TOPGUM featured products offered by producers and distributors of rubber processing equipment; producers and distributors of rubber, additives applied in rubber processing, tools, tyres, technical articles made of rubber, conveyor belts, rubber flooring, etc. Among visitors to the Fair of Rubber Industry TOPGUM were representatives of companies specializing in the production, distribution, fitting and recycling of rubber products as well as representatives of other industries where rubber products and accessories are used.
Branch range of the fair:
Equipment for the production and processing of rubber mix/products
Rubber mix
Components for the production of rubber mix/products
Rubber boards
Tyres, tubes and tube protectors
Conveyor belts
Rubber hoses and pipes
Sweep-off gear
Transmission belts
Shock-absorbers, bumpers, rubber shock-absorbers, metal and rubber shock absorbers, stop-measuring gear, vibration shock-absorbers, vibration insulators.
Rings
Automotive parts
Parts for farming equipment
Parts for railway rolling stock
Other products for a variety of industrial equipment
Medical products
Gloves
Rubber mats, 'METRO' mats (knurled)
Anti-slip systems
Other rubber products
Recycling and utilization equipment
Services: vulcanization, rubber milling, selecting rubber components, molding rubber products, joining rubber products, rubber and latex coating, silicon rubber air-tight sealing, wire reinforcement of rubber hoses, silicone rubber processing, perforation, rubber waste recycling.