The ICIS World Polyolefins Conference 2012

The ICIS World Polyolefins Conference
Organizer

ICIS Conferences Quadrant House, The Quadrant, Sutton, Surrey, SM2 5AS

Phone:

+44 (0) 20 8652 3233

www:

e-mail:

events.registration@icis.com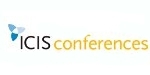 The global polyolefins market is going through a period of uncertainty. Against the backdrop of a difficult economic climate, the outlook remains challenging. Increased consumption seems likely to be driven by novel applications of plastics and some producers are investing in polyolefin production capacity across a number of regions, where they can secure affordable feedstock supplies.
The challenge for the plastics industry is to keep pace with global and regional trends in production and capacity and identify where opportunities for production, compounding, conversion and novel application lie.
Join us at The ICIS World Polyolefins Conference and take advantage of this unique opportunity to hear strategic and commercial updates from key producers, converters and independent industry experts.
Use this forum to:
Build a picture of current global supply and demand dynamics
Get insights into the factors influencing polyolefin pricing
Network with key commercial players in the polyolefins industry