S. Mould 2013

Shenzhen International Mould Making Technology & Product Exhibition
Date:
Location:
Shenzen,

China

,


Shenzhen Convention & Exhibition Center (SZCEC), Fuhua Road 3, Futian Central District, Shenzhen
Organizer

Shenzhen Dandelion Convention & Exhibition CO., Ltd. R1204,Tower A,Hailrun Complex,6021Shennan Blvd,Futian, Shenzhen

Phone:

+86-755-83458909

Fax:

+86-755-83458708

e-mail:

86-755-83458708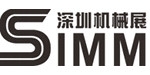 Shenzhen International Moulds Manufacturing Technology and Products Exhibition (S. Mould) is an influential mould exhibition in China. In the eyes of people in the industry, this 13-year old exhibition has become a wind vane for moulds and precision processing.

S. Mould gathers the most outstanding mould manufacturers including manufacturers of injection molding, stamping, die-casting, mould standard parts, mould steel materials and die cariers.