Polymer Sourcing 2012

Shaping the industry for profit and growth
Date:
-
Location:
Hamburg,

Germany

,


Marriott Hotel
Organizer

Applied Market Information Ltd. AMI House 45-47 Stokes Croft Bristol BS1 3QP

Phone:

+44 (0) 117 924 9442

Fax:

+44 (0) 117 311 1534

www:

e-mail:

ml@amiplastics.com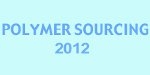 Polymer Sourcing 2012 will take place in Hamburg from 14-16th May 2012. It will be the 8th edition of this AMI forum specifically created for companies involved at every stage of the European polymer supply chain.

The conference will highlight the effect of worldwide decisions by polymer producers on polymer trading and distribution in Europe and will bring up to date presentations on the perspectives on the industry.

The conference will summarise underlying patterns of polymer demand, explore logistical problems for polymer suppliers, take a new look at supply chain optimisation and review the impact of recent financial difficulties at both extremes of the supply chain.