Plastex Caspian 2014

3rd Caspian International Plastics and Rubber Exhibition
Date:
Location:
Baku,

Azerbaijan

,


Baku Expo Exhibition and Convention Center, H.Aliyev ave., Surakhany district, Baku, Azerbaijan
Organizer

Iteca Caspian Azerbaijan, Baku, 63, Acad. H. Aliyev str.

Phone:

+994 12 404 1000

Fax:

+994 12 404 1001

www:

e-mail:

office@iteca.az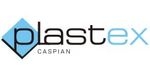 PLASTEX CASPIAN is a unique opportunity to hold fruitful meetings with potential customers and sign mutually beneficial agreements on equipment and products supply, as well as review the global plastics and rubber products industry and the latest trends of its development.
Azerbaijan is dynamically developing state leading among CIS countries by economic growth rate. At the moment 80% of present South Caucasus economy falls on Azerbaijan. Over the past 8 years the country's GDP increased by 3 times.
The active development of the non-oil sector, in particular, the food and agriculture industries, gives a strong impetus to packaging production development. High quality chemical and petrochemical products are manufactured in Azerbaijan on the basis of modern technologies and high-productive equipment and are successfully exported to over 30 countries. They have a strong hold on the international market.
Nowadays, Azerbaijan exports over 100,000 tons of chemical goods per annum to the global market. Azerkimiya plans to expand the assortment of manufactured products, improve their quality, increase the output and at the same time diversify sales. It is planned to increase sales in the domestic market, and, just by stimulating the organization of the enterprises of small chemical in the country.
EXHIBITION SECTORS:
Equipment for plastic and rubber production and processing
Machines and equipment for processing
Machinery and equipment for preprocessing and recycling
Extruders and extrusion machines
Extrusion lines
Casting facilities
Presses
Blow moulding machines
Injection moulding machines
Thermoform machines and tools
Equipment for foam plastic and reactive layer processing
Equipment for further treatment
Welding equipment
Press moulds and dies
Auxiliary equipment, components, forms, matrices
Test and monitoring instrumentation and automation instruments
Raw and ancillary materials (catalysts, stabilizers, fillers, foaming agents, pigments) for plastic production
Plastic and rubber products (semi-processed goods, finished articles, including those from secondary materials)
Plastic pipes
Plastic furniture
Plastic packaging
Ancillary machines and facilities for plastic waste
Logistics: warehouse equipment
Services in plastic and rubber production