Medical Tubing 2017

AMI's Medical Tubing 2017
Organizer

Applied Market Information Ltd. 6 Pritchard Street Bristol BS2 8RH United Kingdom

Phone:

+44 117 314 8111

Fax:

+44 117 311 1534

www:

e-mail:

kmb@amiplastics.com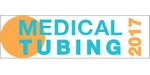 Presentations at the Medical Tubing 2017 conference will address the latest advances in polymers, additives and compounds to meet the growing and evolving demands of this dynamic and highly competitive market.
On the design and production front, tubing configurations are becoming more complex, including increasingly sophisticated multi-layer, multi-lumen and micro-bore designs. These have to be produced to extremely tight tolerances and at higher throughputs to deliver cost efficiencies. At the Medical Tubing 2017 conference, leading experts will discuss how extrusion technologies are being developed and refined to meet these considerable challenges.
In addition to two days of high-level presentations, the conference will provide excellent networking opportunities with key players from throughout the medical tubing supply chain.
This will be the first Medical Tubing conference to be held in Europe and will build on the success of the debut Medical Tubing event in the USA, which is taking place on 13-14 September 2016.