Date:
-
Location:
Woburn,

United States of America

,


Crowne Plaza Boston-Wobrun 15 Middlesex Canal Park Woburn, MA 01801
Organizer

Applied Market Information Ltd., 6 Pritchard Street, Bristol, BS2 8RH, United Kingdom

Phone:

+1 610 478 0800

Fax:

+44 117 311 1534

www:

e-mail:

sb@amiplastics-na.com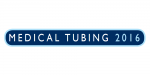 Medical tubing and catheters play a critical role in a huge variety of healthcare applications, and demand is growing thanks to factors such as an aging population and moves towards less invasive medical procedures.
This new conference will address the latest tubing and catheter developments for a wide range of medical requirements including intravenous, infusion, dialysis, respiratory, feeding, and drainage applications. It will also examine the latest standards and certification requirements in this heavily regulated sector.
There are a huge variety of polymer options available for medical tubing production including flexible vinyl compounds, thermoplastic elastomers, thermoplastic urethanes, polyolefins, fluoropolymers, polyamides, polyimides, silicones, PEEK and PEBA. Inter-material competition is strong and selecting the optimum polymer grade to meet requirements such as flexibility, clarity, kink-resistance, dimensional stability, biocompatibility and cost-reduction can present a considerable challenge.
In addition, exciting new developments in additives and the latest compound formulations are bringing added functionality, increased performance and improved biocompatibility to medical tubing products. Examples include antimicrobial, radiopaque, nanocomposite, lubricious and color-coded compounds.
Presentations at the Medical Tubing 2016 conference will address the latest advances in polymers, additives and compounds to meet the growing and evolving demands of this dynamic and highly competitive market.
On the design and production front, tubing configurations are becoming more complex, including increasingly sophisticated multi-layer, multi-lumen and micro-bore designs. These have to be produced to extremely tight tolerances and at higher throughputs to deliver cost efficiencies. At the Medical Tubing 2016 conference, leading experts will discuss how extrusion technologies are being developed and refined to meet these considerable challenges.
In addition to two days of high-level presentations, the conference will provide excellent networking opportunities with key players from throughout the medical tubing supply chain.
Check out the Medical Tubing 2016 website for more information.
| | |
| --- | --- |
| Organizer : | |
| | AMI provides market information, conferences and books to the plastics industry worldwide. |