Logistex 2010

4th Logistics, Warehousing and Transport Expo LOGISTEX 2010
Phone:

+48 32 78 87 500

Fax:

+48 32 78 87 502

www:

e-mail:

exposilesia@exposilesia.pl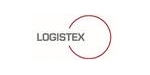 It is our pleasure to invite You to participate in the 4th Logistics, Warehousing and Transport Expo LOGISTEX 2010. This event will be held in Expo Silesia Exhibition Centre in Sosnowiec.
The LOGISTEX Fair is all about:
the consolidation and integration of circles related to the logistics, warehousing and transport industries
presenting the offers and achievements of companies from the logistics industry
a large selection of accompanying events, including: scientific conferences, industry specific seminars, companies' presentations, dynamic demonstrations organized by the exhibitors
Products and services will be offered by:
logistics companies, transport firms,
producers of warehousing, transport equipment and machines,
providers of transport, storage, and forwarding services,
logistic and distribution centres,
IT and telecommunications companies,
institutions
specialist publications.