Iran Plast 2012

8th International Exhibition of Plastics & Rubber
Date:
-
Location:
Teheran,

Iran

,


Tehran Permanent International Fairground
Organizer

National Petrochemical Co. (NPC)Sheikh Bahaei St., PO Box 19395-6896,Tehran,Iran.

Phone:

+98 88059760

www:

e-mail:

webmaster@nipc.net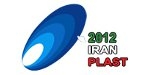 IranPlast is the largest and most important exhibition in different fields of petrochemical products, materials, machineries and services in Iran and one of the prominent events in the Middle East and Asia.
More than 600 domestic/foreign companies and organizations gather in this international event to interchange their knowledge technologies, potentialities and efforts and create a fully win- win business opportunities.
IranPlast have had a growing trend from its first term in 2002. More than 3700 companies have participated from the first IranPlast up to its last edition in 2010.
National Petrochemical Company, as a subsidiary of Ministry of Petroleum of Iran, as the main organizer of the IranPlast Exhibition, supports thoroughly this event and is fully authorized to assist all the foreign companies who are taking part in this exhibition.
The main focus of the 8th term of Iran Plast is:
International Promotion
Emphasize on innovative companies
Organizing virtual exhibition