Indplas 2012

6th International exhibition on Plastics
Date:
-
Location:
Kolkata,

India

,


Science City Ground
Organizer

Indian Plastics Federation 8B Royd street, 1st floor, Calcutta (Kolkata) - 700 016 INDIA Email: ipf@cal2.vsnl.net.in Website: www.indplas.in

Phone:

+91-33-2217 5699 / 5700 / 6004

Fax:

+91-33-2217 6005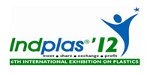 Indplas 2012 is a platform of business opportunities in the field of polymers to the plastic processing community as well as the consuming community- the processors, machinery manufacturers, additive manufacturers, service providers, educational and financial institutions and other plastics industry associations.
Participants of the exhibition will be able to sense and realize the market potential of India for the expansion of their business activities.
Major Exhibitor Groups
Raw Materials and Intermediates.
Additive, Masterbatch, Filler & Colourant.
Plastics Processing Machine & Ancilliary Equipment, Post Processing Equipment, QC, Laboratory & Testing Equipment.
Mould & Dies.
Processed Goods
Reprocessing sectors
Trade promotion bodies & professional associations and Industry associations.
R & D, Education and Training Institutes.
Technical Publishers, Standards, Database.
Plasticulture.