Plastex Siberia

Plastex Siberia - International Trade Exhibition for raw materials, equipment, plastic and rubber production, processing technologies
Date:
Location:
Nowosybirsk,

Russia

,


ITE SIBERIAN FAIR 220/10 Krasny Prospekt, Novosibirsk 630049, Russia.
Organizer

Contact in Poland: ITE Poland Sp. z o.o. Ul. Wyspianskiego 14/15 PL - 60-750 Poznan Poland

Phone:

+48 61 662 7241

Fax:

+48 61 662 7246

www:

e-mail:

info@ite-poland.com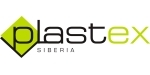 Plastex Siberia will be held alongside FoodSib and SibPack exhibition which have both been running for the past 16 years and therefore the show has an extremely strong basis to grow from.
Novosibirsk is the third largest economic hub in Russia and has been identified as the fastest growing area of Russia with huge amounts of money being put into developing the secondary industries in the region.