Date:
-
Location:
Cologne,

Germany

,


Maritim Hotel Cologne Germany
Organizer

Applied Market Information Ltd. 6 Pritchard Street Bristol BS2 8RH United Kingdom

Phone:

+44 117 314 8111

Fax:

+44 117 311 1534

e-mail:

aas@amiplastics.com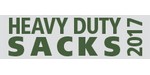 Sacks are a significant segment of polyethylene packaging in Europe, accounting for a little over 7% of total polyethylene film production. Why has there been such dramatic penetration of the total sack market at the expense of paper sacks in most of the end use sectors? The main reasons include the following: plastic sacks show improved 'stackability' which reduces storage space and transport cost (as opposed to stand-up paper or woven sacks); they are lighter than their paper alternative and so can dramatically reduce the carbon footprint of the packaging; plastic sacks are 100% recyclable as opposed to paper sacks laminated with a plastic liner and they demonstrate 100% sealability giving rise to dust-free handling with no spillage or waste; additionally plastic sacks have improved barrier properties stopping moisture and odours coming in and out.

The plastic heavy duty sack sector has always made good use of newly developing raw materials: first butene linear resins, then the higher alpha olefins and, more recently, metallocenes to allow a continual process of product improvement and material down-gauging. Advances in form-fill-seal (FFS) film technology will continue to create further opportunities for plastic industrial sacks to displace multi-wall paper sacks in their existing stronghold areas, such as fine powder products, food ingredients and pet/animal feed and significantly reduce cost to brand owners and producers of those products.

The Heavy Duty Sacks conference will discuss the above issues and present research findings and possible innovative solutions to the problems faced by today's industry in the area of manufacturing, packing, transportation and storage of heavy duty bags and sacks. It ​will bring together players from across the supply chain including brand-owners, plastic film and sack manufacturers, raw material producers, machinery suppliers and researchers; and will provide a forum to network with those professionals active in this sector.

| | |
| --- | --- |
| Organizer : | |
| | AMI provides market information, conferences and books to the plastics industry worldwide. |