Date:
-
Location:
Jönköping,

Sweden

,


Jönköping
Organizer

Elmia AB, Box 6066, 550 06 Jönköping, Sweden

Phone:

+46 36 15 20 00

www:

e-mail:

tanja.lundberg@elmia.se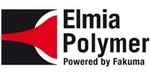 Elmia Polymer is Scandinavia's largest trade fair focusing exclusively on the plastics and rubber industry. The fair, which is organised at the heart of the market, offers a high-class selection in the fields of injection moulding, extrusion and compounding.

When it comes to raw materials, processing machines, peripheral equipment and automation solutions, Elmia Polymer is an invaluable source of inspiration and ideas, and a trend barometer with a unique, personal, relaxed atmosphere.

Elmia Polymer is an extremely effective way of doing business with the industry, and a crucial forum for showing the importance of plastic and rubber in day-to-day life.

Elmia Polymer will be arranged April 21-24, 2015 at Elmia in Jönköping.