7th LAPET, Mexico

7th LAPET (Latin America PET Packaging Markets & Technologies)
Date:
-
Location:
Mexico City,

Mexico

,


Camino Real Santa Fe - Camino Real 2
Organizer

Centre for Management Technology 80 Marine Parade Road #13-02 Parkway Parade Singapore 449269

Phone:

+65 6346 9132.

www:

e-mail:

cynthia@cmtsp.com.sg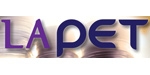 Into its 7th year, LAPET is the leading event in Latin America that is dedicated to the PET packaging business. From Feedstocks and Resin markets, to Preform and Container productions to Recycling, influential executives and technologists present industry trends and pinpoint directions for further growth. Whether for meeting suppliers, vendors or customers, LAPET is THE meeting place for who's who in Latin America PET industry.
Key discussion topics include:
Economic downturn and its impact on Polyester Feedstock and PET market
Trends & Challenges in the Latin America Preform market
Brand Owners' Requirements and Expectations
New Production Technologies - Energy Saving, Light Weighting, Short Neck Finish and many more
Developments in Recycling Technology and Utilization of PCR materials