Welcome at Plastech. Biz
Say Hello
16 Jan 2009, 16:48
We'd like to welcome all users at our new platform. Build your business relations successfully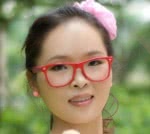 28 Feb 2013, 10:10
Newcolorchem
Thank you ,MaciejS!

I also come here today .
Wish I can help all people who are searching the function pigments ,dyes or powders .

I come from N.C.C-New Color Chemical Co. Limited .
We specialize in materials and products that change colors, especially for thermochromics (colors that change with temperature) and photochromics (colors that change with UV light) ,the Photo-luminescent (colors that Glow-in-the-Dark), Reflective Powder, Bronze Powder as well as Fluorescent Pigment,etc. Our products can apply to widely applications including Ink,Paint,Masterbatch, Plastic injection & extrusion and all kinds of surface printing ,spraying ,coating on products. Click http://www.newcolorchem.com to visit our website .