Supply home appliance moulds
Moulds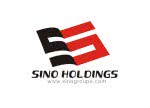 10 Feb 2012, 7:31
Joyce1988
Many of our home appliance are made by plastic material,plastic home appliance can be found everywhere.Sinomould supplys all kinds of Chinese home appliance plastic moulds ,offers home appliance moulding technology consulting and home appliance moulding service for our customers.
Nowadays we use RHCM technology to make mirror effects or highlight area ,or we use EDM to make texture on the home appliance moulds' surface,and the most popular methods to deal with the home appliance moulds in recent days is Drawing Wire texture which makes the mould surface have metallic finish.
anyone feels interested in Chinese home appliance moulds,pls contact SINOMOULD,we will offer you the moulds of competitive praice and high quality.