PET flakes, hot washed MIX/Clear
Offers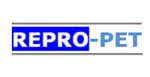 6 Jun 2016, 9:40
Repropet
REPRO-PET is one of the biggest and fast growing companies, not only in Lithuania but also in all Baltic region.

Our company's the main activity – recycling of PET bottle scrap into the high-quality products.
We have available for sale:
General description: Hot washed PET bottles flakes, good for textile fibers, packaging straps etc.
Color: Mix or Clear
Origin: EU
Packaging: Big-Bags
Net weight: ~20t/truck.
If you have any questions about our offer, please do not hesitate to contact us.
I'm looking forward to hearing from you.
Best regards,
Simona Zdanevičiūtė
Manager
UAB "REPRO-PET"
Vokės 22, Lentvaris,
Trakų raj. sav., LT25124
Lithuania
marketing@repro-pet.lt