Medical packaging mould
Moulds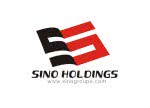 26 Jul 2013, 15:35
Joyce1988
Medical packaging moulds, like testing tube moulds, Petri dish moulds, syringe moulds and drugs packaging molds. Sino Mould can export these moulds for you, and also can offer the whole production line for medical packaging molding line.
Medical packaging mould have high requirement on the products health, like syrings, Petri dishes, testing tube must be made by stainless mould steel, like S136 or DIN1.2316… this steel material is anti-rust, and tempered hardness HRC ±48,this can meet the high speed injection, because these products is disposable products.

28 Aug 2014, 13:54
Sampeacock22
Wow! All products related medical at very best price and very high quality. I am very happy to hear that we can dispose all these products.