Welding plastic plates ventilation systems chemi resistant tanks ducts etc PP PE Poland (54388)
Offer type:

Cooperation

Price:

not specified

Valid for:

The offer has expired
---
User:

Company:

Name and surname:

Marek Makara

Contact:
---
Ventilation Systems PE / PP / PVC: channels, pipes, exhaust, fittings, vacuum head, hoods, etc.:
We manufacture the entire range of chemically resistant (constant work in an environment of gases, corrosive fumes, eg exhaust in galwanizing slines, pickling lines, for degreasing, etc.) and corrosion-resistant (possibility of continuous operation in high humidity such as car washes, swimming pools, butchers, water treatment plants, other production facilities ...), ventilation ducts and fittings of the following plastics:
polypropylene homopolymer PP-H,
polypropylene copolymer PP-C / PP-B (increased flexibility, greater range of negative temperatures, more resistant to impact),
polyethylene PE HD (especially suitable material for guns, air intake and other elements of working outside - resistance to temperatures up to minus 50 ° C, stabilization to the weather, UV radiation),
all types of modified plastics - such as special with an increased stiffness (for example, plates of polypropylene with the addition of mineral fillers such as talc TALK PP) foamed plates of lower weight (eg PP Foam density 0.81 g/cm3), with the addition of inflammable substances (Standard Class B2 - normally flammable according to DIN 4102, with non-flammable behaves like hardly-flammable UL 94 V-0) so-called hardly-flammable polypropylene PPs, with additions allowing for free drainage (ground) of accumulating electrical charges called PPs EL EL PE,
polychloride of vinyl / vinyl PVC, PVC-C (also flame-resistant versions of the DIN 4102 B1 FM 4910).
Production takes place with the following methods:
manual welding with the device of Leister TRIAC, Forsthoff, Lansite, Steinel ... using adhesives - welding wire with triangular, round or oval profile
sealing with a device of high power with its own system of retracting, milling and plasticization of the binder type and extrusion of extruder type (HSK, Herz, Dohle, Leister Munsch Fusion, Ritmo, Weldmax, Weldplast, Wegener),
when using the device to bend over a large length and butt welding of plates PP / PE / PVC.
Sample range produced:
rectangular and round channels (with reinforcements, rails, bars, frames, bushes),
roof bases,
ventilators, air intake, roof and wall guns,
fume hoods,
hoods, vacuum head (in addition the flexible hoses of PVC, polyurethane,unwired),
ventilation fittings: elbows, tees, diffusers, valves, bends,
another untypical according to the drawing of the customer.
If you would be interested in the production and prefabrication elements of ventilation resistant to the corrosive media, chemicals and plastics with high humidity - well you are at the right place - we are also open for cooperation - as a manufacturer we offer a wide range of solid sales of intermediates with a chemically resistant plastic high density polyethylene PE HD copolimer polypropylene homopolymer and PP-H and PP-C, polyvinyl vinyl PVC, PVC-C:
plates in flat sheets the format of a standard 3000x1500 mm 2000x1000 mm 4000x2000 mm (new German production line Krause Mafei of capacity to 800 kg / h) and a thickness of 1 ÷ 20 mm,
welding wires to devices Triac and extruder.
and equipment for welding plastics.
You are welcome!
The offer also possess a system of flexible technical hoses PU, PVC, PE to the haul-offs and local transport systems of abrasive particles, glass, sand, wood shavings, filings, etc.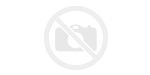 Plastic boards, tanks, PE boards, PP boards, structural panels, round modules, platform gratings, pipes, fittings, valves
Plastech is not responsible for the content of offers. The only owner of it is the user that published it at Plastech..