Watermeter wells PE, water meter chambers PE / PP, small wells (55006)
Offer type:

Sale offers

Price:

not specified

Valid for:

The offer has expired
---
User:

Company:

Name and surname:

Marek Makara

Contact:
---
When a water meter reading for various reasons, is to take place outside of private landscaped grounds (that water meter is not located in the garage or basement) the water meter well is installed at the inlet of water supply, in which is a water meter will be installed. Location of water meter outside of private landscaped grounds (eg in the green area outside the fence) is a great facility and for those registering the watermeter results on behalf of water services - to take down the water meter result the presence of any of the householders is not necessary.
The polyethylene wells offered are produced either as a monolith without any welds – connections by rotomoulding method
or using ready-made rings - modules of PP / PE with a height of 50 cm by welding with extruder using the native material as a binder.
Diameters offered are DN 800, 1000, 1200, 1500, 2000 mm.
The wells are equipped with manhole steps that facilitate entrance to the inside in order to make instrument reading and possible maintenance.
Depending on where you locate the wells they may be equipped with light PP cover or iron manhole and reinforced concrete exculpatory ring.
The manufacturing height is 150 / 150 / 200 cm. Optionally, it is possible to use telescopic caps.
When mounting in the heavily hydrated soil (high level of ground water) you must very carefully approach the issue of proper – according to the instructions- way to settle, possible anchor and covering and compacting.
Light small AMARGO wells of polyethylene is a guarantee of:
leakage,
easy transport and quick and cheap assembly without necessarily involving heavy equipment,
resistance to cracking, impact and corrosion,
easy assembly of watermeter and freedom in determining the point of entry of connection pipe (inlet drilling and installation of lip seals, depending on the elevation of connection pipe),
easy match the final height of well (after land use and covering) by cutting off part of the manhole chimney DN 600 by hand saw or chain saw / jigsaw - the same as those used for cutting wood
In the similar application, but with a much larger diameter of connection - as for the industrial plant, manufacturing plant, etc. - we have a water meter chamber. It is still sealed taml made either in a rotational molding or extrusion welding with the use of ribbed coffers PP or structural tubes PE HD, but with significantly larger dimensions, because with the increase in diameter of the connection also increases the necessary active length for development of barrier fittings - namely gate valves or valves, filter, watermeter (often a much larger in overall dimensions, since with the distribution function of water flow to be measured according to the size of the current water supply), anti-contamination valve, etc.
This type of water meter chambers are made in our manufacturing facility on an individual order, with reference to a sketch with dimensions, the diameter of nozzles, the depth of the foundation, the highest ground water level occurring in the year, method and type of required lid (PP lid of concrete, cast iron cast iron with concrete filling for the load of 1.5 - 5 - 15 - 40 tons) depending on the site locations (lawn, parking, entrance).
Another application of the PE / PP wells offered chambers are, for example, tanks and pumping stations of raw sewage in the system where due to a considerable distance from the building or unfavorable terrain and slopes it is necessary to pump the sewage into the backyard / at-the-facility sewage treatment plant or sewage system. Tanks produced are also of an invaluable use in pressure sewer systems.
Yet another application is pre-treated sewage pumping station or station of purified sewage to supply the located in embankment or just much above the filtering drainage.
We invite you to contact and submit inquiries and orders!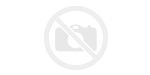 Plastic boards, tanks, PE boards, PP boards, structural panels, round modules, platform gratings, pipes, fittings, valves
Plastech is not responsible for the content of offers. The only owner of it is the user that published it at Plastech..