Tanks PE/PP/PVC/Pvdf welded of individual projects our Customer (55012)
Offer type:

Selling

Price:

not specified

Valid for:

The offer has expired
---
User:

Company:

Name and surname:

Marek Makara

Contact:
---
Apart from the semi-manufactured plastic products, mainly from the group of polyolefins - polyethylene PE 300, PE 500, PE 1000, and homopolymer polypropylene PP-H and copolymer PP-C (other same designation PP-B) in the form of:
plates in flat sheets of a standard format 3000x1500 mm 2000x1000 mm 4000x2000 mm (new German production line Krause Mafei of capacity to 800 kg / h) and a thickness of 1 ÷ 20 mm
plates in rolls up to 20 mb and other special non-standard plates
gratings of chemical resistant PP of VEMA type
ribbed polypropylene construction coffers
welding wires to Triac devices and extruder
and using several years of experience gained during the implementation of many complex applications including those untypical requiring engineering knowledge and many of technical consultations with the implementing departments, as well as to meet the expectations of the Customers we also offer comprehensive services in the field of welding untypical tanks for individual order and any other prefabricated elements for use in industry (chemical resistant), covering inter alia:
preliminary preparation and clarifying the requirements and expectations,
developing and compiling the complete technical – design dossier,
selection of materials and the most optimal design solution,
fabrication, manufacture and supply,
assembly and the delivery of the accompanying assortment such as pipes, fittings, valves,
design of others not listed but agreed with the Customer services.
As optional extras we suggest:
liquid level indicators (probes, float and ball level indicators),
nozzles, metering pumps, mixers, stainless steel construction,
elements to measure the flow,
other equipment and components according to individual needs.
Tanks and other structures of thermoplastics are designed with the safety factor S> 1.3 or S> 2 and a lifetime of 10 to 50 years.
Thermoplastics PE / PP have a very small stiffness (flexibility - means Young's modulus) compared to steel (for the orientation of approximately 700 MPa for polyethylene PE HD, 1000 ÷ 1100 MPa for polypropylene copolymer PP-C, 1200 ÷ 1500 MPa for polypropylene homopolymer PP -H and 1600 ÷ 1700 MPa for polypropylene with the addition of mineral fillers TALK PP). Therefore, it is advisable to use stiffeners of tank walls with special reinforcements and bracing. Stiffening structures may be constructed using steel profiles, glass-reinforced polyester or material identical to the native one. The appropriate type of reinforcement is selected depending on the size of the container.
Depending on the needs the container may have a lid.
Other non-standard final products and applications, you can also see in the section Applications
Thanks to among others:
skilled staff,
cooperation with the designers and engineers and technicians from institutes of welding plastics,
years of experience in both simple and complex realizations,
use of high quality welding equipment to weld of continuously monitored parameters of welds,
the possibility of butt welding, bending and wrapping sheets of plastic PE / PP,
use of only the best materials for production,
quality control system and the integrity and strength.
AMARGO always offers and guarantees the highest quality products and prefabricates and finished products.
We invite you to contact, send price and technical inquiries - while we hope that soon you will also join the large group of AMARGO satisfied customers.
If you are interested in the production of tanks, chemical resistant ventilation systems, hoods and any other products of polyethylene or polypropylene on your own, then you are at the very right place! We will provide you with this set of necessary materials, equipment for welding materials, and valuable practical advice, guidance and rules for mergers - welding of plastic PE / PP.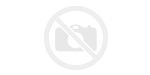 Plastic boards, tanks, PE boards, PP boards, structural panels, round modules, platform gratings, pipes, fittings, valves
Plastech is not responsible for the content of offers. The only owner of it is the user that published it at Plastech..