Sewage treatment plants decay / aerobic activated sludge, household/at-the-facility (55004)
Offer type:

Selling

Price:

not specified

Valid for:

The offer has expired
---
User:

Company:

Name and surname:

Marek Makara

Contact:
---
Not everywhere when building a house, residential, hotel, guest house, restaurant, business office or production facility at our disposal is a complete infrastructure, including sewer system. In this case, we suggest either a temporary septic tank - if the sewer will be connected in the short term, or a sewage treatment plant.
Because of the diverse realities in the field, local requirements of offices or our customer's wallet, the AMARGO offer is very complex and includes both simple and inexpensive systems based on the settling tanks, as well as compact sewage working on the basis of low-pressure active sludge with the small-alveolate aeration. In addition, systems can be extended by drainage, pumping stations, additional tanks of purified water for use in watering lawns, trees and shrubs - and so on ...
It is impossible to present and describe all possible options, therefore, we recommend consultation with a professional of AMARGO for wastewater treatment.
Only then - after the determination of: - the volume of discharge of waste water and its characteristics: for example, other will be waste only from the office of the company (only a toilet - social needs + kitchenette), other from house (as before + effluent from the bath, laundry and washing), and still other from the restaurant with a large kitchen facilities (effluent as previously + extra fat, separator may be necessary), - determinants of soil: soil with good permeability such as sand / soil that is impermeable such as silt, clay, - ground water level, especially during the spring / autumn, - feasibility for drainage: drainage pipes in the soil / in the mound carried over, absorbent well, filtering packages, drainage chambers, - location, - the need or not using raw sewage pumping station and / or purified, - the requirements of local authorities.
We will offer you some individual variations in the different treatment technologies, together with an indication of any advantages and disadvantages of each type of sewage plant.
Our aim is not to work as most competing companies on the basis of - "I have one type of sewage plant, so I praise it and say that there is nothing better in the world ..."!
NO
Our intention was to create "the showroom of wastewater treatment plants operating on a newly established car dealerships offering in one place the cars of at least a few brands so. multi-brand.
We produce components of which arise various sewage treatment plants such as flat panels of plates PE, PP, welding wires, elements of the partitions, gratings, and rotomoulding tanks PE HD, so we can provide economical and certainly the quality solution!
We hope that our idea has met with your interest and you will soon join the group of satisfied customers of AMARGO.
In the meantime please contact us short of to convey the necessary data - then we will prepare and present to you our interesting offer for free.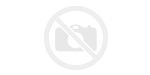 Plastic boards, tanks, PE boards, PP boards, structural panels, round modules, platform gratings, pipes, fittings, valves
Plastech is not responsible for the content of offers. The only owner of it is the user that published it at Plastech..