Eco ice rink hokey training recreation bands PE HD 500 polyethylene (54212)
Offer type:

Cooperation

Price:

not specified

Valid for:

The offer has expired
---
User:

Company:

Name and surname:

Marek Makara

Contact:
---
AMARGiCE ice surprice Product Is unique and different. There are some synthetic surfaces out there as an alternative to Like-ice. But there is only one AMARGiCE, the best option gliding and braking characteristics, and without lubricants. With this technological advantage we have developed a top-class product and the most successful plastic skating floor ever made.
Year-round artificial ice rinks on the basis of panels of synthetic AMARGiCE PE, ice tile, synthetic panels like L, S, P.
AMARGiCE - Ice rinks: PRODUCTION - SALES – TURNKEY CONSTRUCTION - RENTAL: intermediates, rink bands, synthetic panels, the system platform.
New Yearlong cheapest organic ice without any cooling, kilometers of cooling tubes, consuming huge amounts of units of electricity to cooling the medium - water with glycol, without installing freon, ammonia, without the expensive machines for the care of the ice (called rolby), without special connections of energy, without emitting carbon dioxide into the atmosphere.
AMARGO system allows both fixed – on site installation for many years in one place and reuse as a mobile detour ice rink on the occasion of various events, festivals, picnics, events and other opportunities - to be installed on the outside (ice rink panels have standard stability in external conditions - UV) or indoors.
Ice rink - synthetic panels AMARGiCE® PE can be stacked on level ground, of practically every kind and without special expensive preparation such as concrete blocks on the town square, the surface of sports pitches (including artificial surface pitches from the Orlik program), surface of tennis court, industrial floor hall , ceramic tile floor in the mall, dance floor in the conference room / gym, flooring, wooden stage platform and others ...
The distribution of the panels of ice rink on the surface, for example, 250 - 300 m2, is only a few hours time. Any special machinery or equipment is not needed for the installation.
Application temperature range is from minus 35 °C for up to plus 70 °C.
The solution - a substitute for the natural ice - is based on using the latest generation of high-quality original synthetic panels AMARGiCE PE 500 with specially formulated material from the group of high molecular polyolefins (+ allowances and purifiers) with a special system of locks to facilitate fast and efficient assembly / disassembly. Depending on the nature and usage as well as the installation location we do not "force" you to buy only one type of panels, but offer a wide selection of the following types of
Based on AMARGiCE® PE panels, the synthetic ice rink to be fully operational needs costing several hundred thousand Zlotys machines for the care of ice panes, garage, specialist staff to operate for extended periods and the necessary technology to use - as is the case with traditional frozen ice rink. Specially developed formula of the latest application does not even require a measure of silicone, but only dabbling for example, once a week using a garden sprayer solution that improves the sliding ability of AMARGiCE® (special blend of glycerol and stabilizing additives) and periodically when necessary to clean even with a vacuum cleaner or polisher – scrubber with suction.
When riding on the traditional skating ice is actually riding on a thin layer of water, because the skate causes friction generating heat and ice for a short while melt itself. Accordingly, sharpened (the requirement is necessary if we are to have full comfort of sliding ability) runner of skates causes the same friction and heat, which digs out the oil contained in the chemical structure of the panel giving excellent slip to a skater.
The use of such polyethylene panels leads to a giant ice rink energy savings (the amount of the order of several thousand per month), what would be needed for the production of real ice. What's more panels do not require any cooling or do not necessitate the use of water. In addition, there are not used to them any aggressive substances such as freon, brine, glycol or ammonia, which would be necessary to produce an artificially frozen surface. Most of the panels of this type are completely recyclable.
The preview articles about the areas of energy and maintenance costs of traditional ice: www.nowiny.pl/artykul.php?a=show_art&ida=39072 huby.seo.pl/18_rekreacja/187_lodowisko.htm azs.sportall.pl/?i=5536
We offer direct manufacturer of a complete panel system rinks ready for installation, components for band (CD EP 300, EP 500, natural, snow-white, yellow, blue, UV polycarbonate panels to protect the PC ads, etc.) root strips, rails, ready to gang together with the construction of galvanized steel profiles, gates, posts, mobile platforms and expert technical advice at every stage of investment.
In addition to the production of ice above components, integrated supply, sale and installation of turnkey we also offer rental (flexible options from a few days after long-term rental) of complete ice rink (the mobile platform, panels - sheet of ice, bands, assembly / disassembly) at the events, parties, shows, advertising and promotion, recreation use during the holidays, vacation, educational to learn skating in physical education classes and on all other occasions and for the offices of cities and municipalities as a substitute for ice-cooled ice rinks with the possibility of use on the outside and inside all year round regardless of weather and temperature conditions. Additional data are presented in the section Download, specifically included in the following files:
- Information leaflet Ice rinks ICE SURPRICE AMARGO
- Leaflet artificial ice rink, bands of HD PE, PE 500
- Instructions for use, maintenance and warranties for ice rinks and panels AMARGICE EP 500 - 2010
- TECHNICAL DATA artificial ice rink panels without the need for cooling AMARGICE 13.11.2008
- Safety Data Sheet of ice panels AMARGice 13.11.2008
Details of the offer, together with favorable prices, we'll provide you with a brief response to your query with the specific parameters of type size, location and time of installation.
Thank you for your time, and if you have any questions or concerns, we are at your full disposal – contact us.
We invite you to cooperate, which for sure both parties will be fully satisfied with.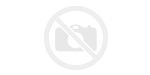 Plastic boards, tanks, PE boards, PP boards, structural panels, round modules, platform gratings, pipes, fittings, valves
Plastech is not responsible for the content of offers. The only owner of it is the user that published it at Plastech..