Sibpack Sibpack (Sibupak)
01.12 - 04.12.2009, Nowosybirsk, Russia,
ITE SIBERIAN FAIR 220/10 Krasny Prospekt, Novosibirsk 630049, Russia. http://sibpack.sibfair.ru/eng/
Organizer

Contact in Poland: ITE Poland Sp. z o.o. ul. Wyspiańskiego 14/15 PL 60-750 Poznań

Phone:

+48 61 662 72 41

Fax:

+48 61 662 72 46

www:

e-mail: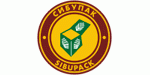 SIBPACK, will be carried out for the 17th time in the framework of the International Forum of food, drink and ingredients' producers FoodSIB 2009.
The exhibition has shown sustainable growth because of the rapid development of food, packaging and processing industries in the Novosibirsk area.

The special exhibition format of the project is set forth to represent the whole view of technological process for food production starting from processing raw materials up to final packaging stage.
The show will also be held simultaneous with Plastex Siberia the leading annual plastics fair and FOODSIB the leading Food exhibition in Siberia.