Interpack 2014

Interpack 2014 - processes and packaging
Organizer

Messe Düsseldorf GmbH, P.O. Box 10 10 06, D-40001 Düsseldorf

Phone:

+49 211 45 60 01

Fax:

+49 211 45 60-668

www:

e-mail:

interpack@messe-duesseldorf.de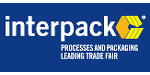 The undisputed No. 1 trade fair for the worldwide packaging industry
Every three years at interpack, more than 2,700 exhibitors from all over the world present the very latest in packaging systems and machinery, packaging materials, packaging, confectionery machinery along with accompanying services.
Experts in their field at all management levels will visit interpack. It's an absolute must for decision makers. In 19 exhibition halls covering an area of nearly 2 million net square feet, they are bound to find the solid foundations on which to base their investment decisions - sound information and a comprehensive international range of products.
And their international profile makes interpack the world's most important meeting place for the industry. Around 60 percent of the 166,000 visitors at the last staging of interpack in 2011 came from abroad - mainly from within Europe but also in ever increasing numbers from eastern and southern Asia.
The interpack 2014 shows the entire value creation chains: From the production and refinement of packaging products and packaging materials - over packaging and distribution - right up to quality assurance and consumer protection.
Processes and machinery for the packaging of: food and beverages, pharmaceuticals and cosmetics, consumer goods (non food), industrial goods
Packaging materials, packaging means and packaging production
Processes and machinery for confectionery and bakery
Services for the packaging industry and confectionery and bakery industries
Packaging concepts for the future in the Innovationparc Packaging
The interpack is a magnet for the target groups:
Food
Beverages
Confectionery and bakery products
Pharmaceuticals
Cosmetics
Consumer goods (non-food)
Industrial goods
Services
more
Previous editions