Drinktec 2009 World Fair for Beverage and Liquid Food Technology
Organizer

Messe München GmbH, Messegelände, 81823 München

Agency in Poland / Polskie Przedstawicielstwo Targów w Monachium, 00-895 Warszawa, Telefon (0-22) 620 44 15, Telefax (0-22) 624 94 78, info@targiwmonachium.pl

Phone:

+49 89 9 49-11318

Fax:

+49 89 9 49-11319

www:

e-mail: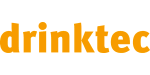 Every four years Drinktec presents an international range of products and services in the area of beverage technology. The special aspect of drinktec is that it offers the right technology, raw materials and logistics solutions for every type of beverage and liquid food. drinktec has it all, whether it´s for manufacture, filling or packaging, and regardless of which cultural environment the drink comes from. The exhibiting companies will be presenting technologies and system solutions for the whole production chain ? for the manufacture, filling, packaging, and distribution of: non-alcoholic drinks, beer, spirits, milk and liquid dairy products, liquid food, fruit juices, wine and water, tea and coffe, energy and wellness drinks and all other beverages.
more