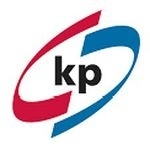 Klöckner Pentaplast announces the successful recapitalization and strengthening of its capital structure with the support of its lenders.
Following a cash equity injection of €190 million by a group of new investors led by Strategic Value Partners LLC ("SVP Investor Group") and new debt facilities underwritten and funded by Jefferies & Company, Inc. and its affiliates ("Jefferies"), Klöckner Pentaplast has repaid, in full, the principal amount of €800 million of first lien senior secured credit facilities at par plus accrued interest. Following the equity injection, the SVP Investor Group has assumed ownership of the Company. As part of the transaction, Klöckner Pentaplast's capital structure has been substantially strengthened as total debt has been reduced by approximately 50% to €630 million from €1.26 billion.
The debt reduction results from the cash equity injection by the SVP Investor Group and the effective equitisation of second lien and mezzanine debt.
The new shareholders are fully supportive of the existing management team as they continue to develop and strengthen the Company by building on its leading global market positions. Christian Holtmann, Chief Executive Officer of Klöckner Pentaplast, commented, "The committed efforts of various parties to invest in our business have proven that this is a well-managed, operationally strong business with a financially resilient business model. Klöckner Pentaplast is well positioned with a broad product and market portfolio within its key international markets." Added Holtmann, "We thank all the parties for their constructive and supportive efforts throughout this process. We will remain focused on our key strengths and deliver the high-quality films and superior technical support for which we are known to all our customers. We are eager to work with our new shareholders to move Klöckner Pentaplast forward to drive our strategy and to achieve our goals."
Victor Khosla, Chief Investment Officer of SVP, said "We are delighted to have invested in a business of such quality and resilience, and look forward to working with Christian and his team to fully realize Klöckner Pentaplast's potential."