International Paper to Build New Box Plant in Spain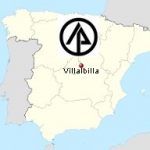 International Paper has announced its plans to construct a new corrugated packaging plant in Villalbilla to build out its position in Spain, the fourth largest corrugated packaging market in Europe. The new plant will replace the company's current leased box plant in Alcala and take over its volumes while
also enhancing its capabilities. It is International Paper's first greenfield box plant in almost two decades in the Europe, Middle East & Africa region (EMEA).
"This multi-year project is a substantial investment and reinforces International Paper's commitment to Spain and the EMEA corrugated packaging market", says Greg Gibson, Vice President & General Manager of International Paper's corrugated packaging business in EMEA. "Building a new plant in Alcala will allow us to sustain our market position in central Spain following the lease expiration of our current box plant there while also enhancing our capabilities and serving as a platform to grow in new profitable markets and segments."
International Paper signed a purchase agreement yesterday for a 60,000 sqm land parcel in Villalbilla, approximately 10 km from its current box plant in Alcala. The construction of the new site will commence in the second quarter of 2012 and the plant is expected to be fully operational in the summer of 2013. The new plant will be equipped with state-of-the-art machinery to continue to provide customers with corrugated trays and boxes which meet the highest quality and hygienic standards. The amount of the investment was not disclosed.
"This is an exciting investment into the future of our customers, our business and our employees as it will enable us to provide improved quality and service to our customers from a viable, state-of-the-art and low-cost platform", continues Greg.
"I am extremely pleased with International Paper's decision to build their greenfield plant in Villalbilla", said Antonio Barahona, Mayor of Villalbilla. "The construction of this new site is an economic boost for our city and the region and without doubt will create significant additional employment opportunities during the construction phase for other local businesses."
---