Coca-Cola uses Olympic torch relay to take recycling message across Britain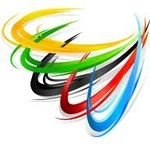 Coca-Cola is running a major recycling campaign over the next 10 weeks as part of its role on the Olympic Torch Relay.
'Recycle Beat', a custom-made mobile recycling vehicle, will join the Olympic Flame on its full journey across Britain, starting from Land's End this Saturday until the its arrival in London on 26th July.
The hybrid Recycle Beat van will be a prominent part of each city's evening celebrations, with a dedicated recycling team working to engage local people and inspire them to make personal recycling pledges. Torch spectators will be invited to recycle their empty bottles and cans into the chute of their choice on the vehicle, which activates a musical remix of Mark Ronson's London 2012 anthem, 'Move to the Beat'. As part of the youth-focused initiative, the Coca-Cola Recycling team will also provide temporary tattoos relaying fun recycling messages.
As well as galvanising nationwide support for those honoured with carrying the Olympic Flame, the 'Beat Fleet' will showcase the latest in green technology, including diesel-electric hybrid power. As part of the sustainable 'Beat Fleet', Recycle Beat is also fitted with an advanced exhaust cleanup system and low emission auxiliary generator to dramatically reduce air pollution.
The recyclate collected by Recycle Beat will be transported to Continuum Recycling – a brand new plastics processing facility developed in partnership between Coca-Cola Enterprises and ECO Plastics. This system will allow bottles collected by the Recycle Beat vehicle to return to shop shelves as new bottles in as little as six weeks.
Patrick McGuirk, Recycling Director at Coca-Cola Enterprises, said: "We are delighted that recycling will play such a major role in the Olympic Flame's journey across the UK. The sustainable fleet has been designed to inspire and encourage Olympic Torch Relay spectators to recycle by engaging them in an interactive and fun way. As well as collecting crucial material, the Recycle Beat team will be helping to deliver the recycling message directly to the British public and demonstrating how their actions can make a real difference. We hope that our 'back in 6 weeks' message on the journey of recycled bottles will reach hundreds of thousands of consumers and inspire behaviour change on a day-to-day basis."
---