Borealis launches new packaging solution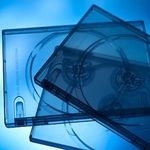 Borealis, a leading provider of chemical and innovative plastics solutions, brings clear advantages in sustainability and fresh-look aesthetics to the rigid packaging market with the launch of its new superior flow random copolymer polypropylene (PP) RJ901MO.
The next generation advance for thin wall packaging and houseware applications, such as storage boxes, CD and DVD cases, delivers an overall step-change in performance, less energy consumption and a reduced carbon footprint plus strong visual appeal. The grade is manufactured using Borealis' proprietary Borstar technology.
RJ901MO's high melt flow rate (MFR) of 110 in combination with nucleation enables lower processing temperatures. For packaging converters, this creates the potential for higher productivity through optimised cycle times and energy savings. Compared to MFR 70 materials, it is possible to obtain a 20°C reduction in melt temperatures resulting in a 20% cycle time reduction.
Alternatively the achievement of a 10-15% reduction in maximum injection moulding pressure, when compared to MFR 70 materials, also brings energy saving potential. In addition, lower moulding pressures contribute to longer life moulds and less maintenance. The grade's better flowability also enables simpler mould design with fewer runners, for a straight-forward production process.
RJ901MO offers a good balance of stiffness and impact performance comparable to that of MFR 70 random copolymers at ambient temperatures which allows stable stacking of finished articles. The good flow and stiffness combination also makes the material ideally suited to the production of complex shapes or long, narrow lengths.
Products based on RJ901MO benefit from an appealing, fresh look even when stacked. This is a result of the grade's outstanding optical performance in terms of excellent transparency and gloss, and a non-yellowing effect. Superior transparency is achievable also at low processing temperatures.
"The launch of RJ901MO reinforces our commitment to provide the rigid packaging market with value-added, sustainable solutions for the value chain," comments Rainer Höfling, Borealis Vice President Business Unit Moulding. "The potential for lower temperature processing created by the grade's superior flow results in clear productivity advantages for converters and more environmentally-considerate processing, with converters able to offer the market finished articles displaying highly-appealing transparency."
---